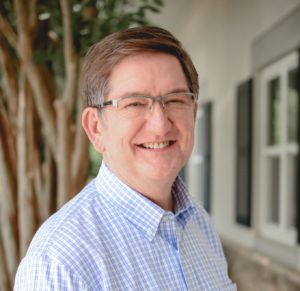 Dr. Coleman grew up in Central Florida in the shadow of The Magic Kingdom! He received his undergraduate degree at Florida State University and then received his M.D. from the University of Florida College of Medicine. He then served his Pediatric Internship and Pediatric Residency at Vanderbilt Children's Hospital in Nashville, Tennessee. He, his wife, and his son have been North Carolinians living in North Raleigh since the late '90s.
After caring for children in several other settings, Dr. Coleman joined the North Raleigh Pediatric Group in March of 2010, and has enjoyed applying his wealth of experience in pediatric practice to the health care of the children in the greater Raleigh area. In July of 2019 he was happy to open HealthPark Pediatrics with his practice partners where they have continued to expand the pediatric health services they offer their patients from birth through college!
Dr. Coleman enjoys sharing with families the challenges and the successes of raising healthy children as well as helping children navigate the challenges to their health that may occur. He loves the perspective gained by looking at things through the eyes of his young patients. In his off hours he enjoys music, both listening and playing, fishing, being in the outdoors, and talking history and sociology with his historian son, a Western Carolina University grad!