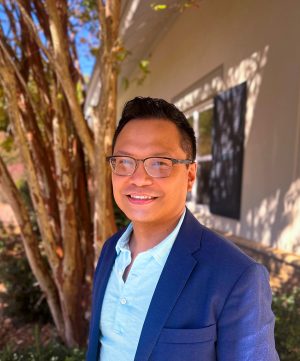 Dr. Edralin grew up in Wilmington, NC. He received his undergraduate degree in Biology at The University of North Carolina at Chapel Hill and his medical degree at St. Matthew's University School of Medicine in the Grand Cayman Islands. Before attending medical school, he completed research at Duke University's Department of Neuroscience and with the School of Public Health at UNC Chapel Hill. He completed his Pediatrics Residency at Maynard Children's Hospital at East Carolina University. Prior to joining HealthPark Pediatrics, he worked as a Pediatrician in private practice and as a Pediatric Urgent Care Physician in the Duke Health System.

Dr. Edralin is board certified by the American Board of Pediatrics and is a Fellow of the American Academy of Pediatrics. He enjoys working with patients and their families to ensure they grow up healthy, happy, and successful!

Dr. Edralin and his wife have one son who is the joy of their lives and keeps them very busy! He enjoys traveling, sports, trying new foods, playing the piano and guitar, and spending time with family and friends.