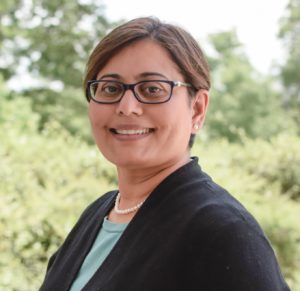 Dr. Nirali Dubal completed her medical degree in India and relocated to the U.S. in 1995. Dr. Dubal obtained her Masters in Public Health with a focus in Maternal and Child Health from the University of Alabama at Birmingham. Thereafter she served her internship and residency in pediatrics at Flushing Hospital in New York, an affiliate of Albert Einstein College of Medicine.
Dr. Dubal is board certified in pediatrics and in addition, she is an internationally board certified lactation consultant. She is also a member of the American Academy of Pediatrics and the North Carolina Pediatric Society. She has practiced in the Triangle area in private practice settings since 2003 and was with North Raleigh Pediatrics for the past 13 years.
Dr. Dubal enjoys art, painting and meditating in her spare time. She lives in North Raleigh with her husband and two children.