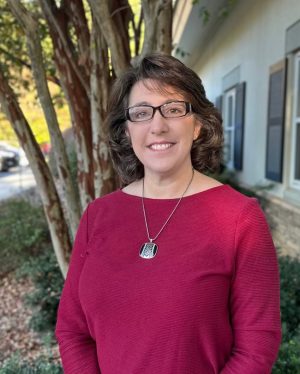 Dr. McMillan grew up in Greenville, North Carolina.  She attended the University of North Carolina at Chapel Hill as a Morehead Scholarship finalist majoring in Biology.  She returned home for medical school as a Brody Fellow at East Carolina University School of Medicine graduating with Honors in Pediatrics.  She attended Duke University for residency.
Dr.McMillan joined North Raleigh Pediatrics straight out of residency and practiced there for 22 years. During that time she started a family and learned what the books don't tell you about being a parent! Living through it all has given her a better understanding and has made her a better doctor. Dr. McMillan has three teenage daughters who keep her busy. When not at work you can usually find her on the side lines of a soccer field watching her daughters play or visiting her eldest at UNC Chapel Hill (Go Heels!).

Dr. McMillan founded HealthPark Pediatrics along with four of her partners in 2019.