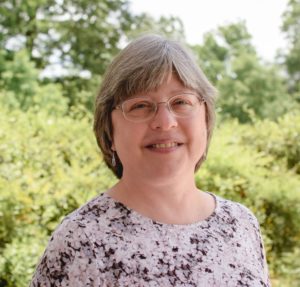 Dr. Christina M. Flannelly grew up in Arlington, Virginia and attended the University of Virginia as an Echol's Scholar, graduating with a B.A. in Biology and English Literature. She attended Duke University School of Medicine with research positions in Epidemiology and Neonatal Medicine. She completed her pediatrics residency at UNC Chapel Hill. She was certified by the American Board of Pediatrics in 1991 and continues to participate in the Maintenance of Certification program. She is a fellow of the American Academy of Pediatrics and a member of the North Carolina Pediatric Society. Dr. Flannelly has served on several committees at Rex hospital and is now the community physician on the neonatal staff education committee at Wake Med, as well as co-chair of the practice integration committee at the American Institute of Healthcare and Fitness.

Dr. Flannelly joined North Raleigh Pediatrics in 1991 and developed a thriving, fulfilling practice there. She then established HealthPark Pediatrics in July, 2019 with several partners. She is honored to include many grand-patients in her practice.
Dr. Flannelly has two grown children who both graduated from the University of North Carolina. She is involved with activities in the local Irish community, including dance and music. She enjoys gardening, needlework and travel.