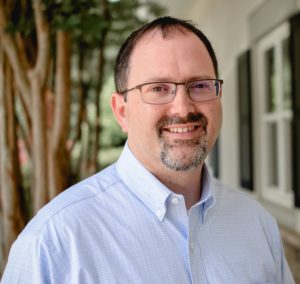 Dr. Wilson grew up in Oxford, North Carolina. He earned undergraduate degrees from North Carolina State University and a medical degree from Wake Forest University. He then completed 2 years of residency in pediatrics at the University of South Florida, in Tampa, FL before returning to North Carolina to complete his third year of residency at Brenner Children's Hospital at Wake Forest Baptist Health.
Dr. Wilson joined North Raleigh Pediatric Group in December 2006. He enjoyed a fulfilling and rewarding practice there until July 2019, when he founded HealthPark Pediatrics along with other physicians from North Raleigh Pediatric Group.
Dr. Wilson is happily married and has four irrepressible children. He does not mind sharing his parenting successes and failures with others as he strives to provide parents with realistic advice on raising children. In his free time, Dr. Wilson enjoys backyard baseball, camping, reading, traveling, and cheering on his children in their activities.