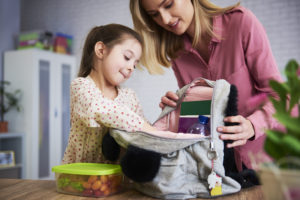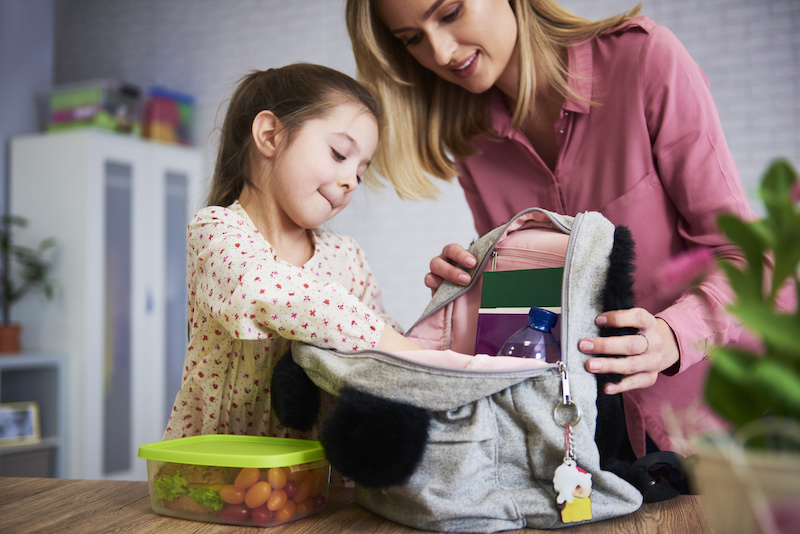 Maybe it's because we were hard at work opening our new practice, but summer seemed to fly by. The new school year is upon us and we wanted to offer some back to school tips to help you and your child stay safe, healthy and have a great year. 
1. Ease Back into Your Routine
Don't wait until the night before the first day of school to get back into your routine. In the days or weeks leading up to the new school year, start by adjusting bedtimes as needed. Adequate sleep is integral learning, development and staying healthy. Not sure if your child is getting enough sleep? Brush up on these recommendations from The National Sleep Foundation. 
2. Meet the Teacher
Most meet the teacher events are scheduled at the end of a long workday but don't skip out. Meeting their teacher and visiting their school or classroom can help make your child less nervous or anxious, particularly if they are starting school for the first time or starting at a new school. And, as a parent, open two-way communication with your child's teacher is vital to their success. 
3. Remember Backpack Safety
When shopping for a backpack, choose one that is lightweight with wide, padded shoulder straps and a padded back. Adjust the straps so that the bottom of the backpack sits at your child's waist and remind them to always use both shoulder straps. The American Academy of Pediatrics recommends the backpack should never weigh more than 10% to 20% of your child's body weight.
4. Review Transportation
Whether your child plans to ride the bus, walk or bike to school or use the car-rider line, have the conversation about the do's and don't now and continue to reiterate them throughout the year. Topics to consider discussing include:
How to safely board and exit the bus
Behavior while riding the bus
For teen drivers, how many passengers are allowed and the use of hands-free devices
Who will be picking your child up and what to do if someone different shows up
Bike safety including hand signals, wearing a helmet and respecting traffic lights and stop signs
Pedestrian skills such as looking both ways before crossing the street
5. Meal Prep
A little planning can go a long way when it comes to feeding your children well-balanced meals both at school and at home. Studies show that children who eat a nutritious breakfast function better in school, have better concentration and more energy. If your child will not be eating breakfast at school, make sure you wake up early enough to allow time for them to eat before they go. If they are taking their lunch to school, consider packing it the night before or having a selection of easy-to-grab items in the fridge for them to choose from in order to make the morning go more smoothly. When grocery shopping, be sure to grab some healthy snack options for after school. Lastly, for dinner, take a look at your calendar to see which nights are busier with programs or activities. Leftovers and crockpot meals are great ways to avoid the drive-thru or last-minute takeout.  
6. Encourage Good Study Habits
Make sure there is a designated place in your home where your child can study or do their homework. This can be the kitchen table or a workspace in their bedroom, just make sure it is quiet with minimal distractions. It's also a good idea to set boundaries regarding watching tv, playing video games or using the computer in order to make sure they have ample time to complete their school work. For more tips on developing good homework habits, check out healthychildren.org–an excellent resource for parents created by the American Academy of Pediatrics.
7. Schedule a Well Visit
It's a good idea to take your child in for a well visit before school starts. Most schools require up-to-date immunizations, and you may be asked to provide paperwork showing that your child has all the necessary shots and vaccines. So, check your state's immunization requirements. And, always keep your own copies of any medical records. HealthPark Pediatrics offers well visits by appointment Monday through Friday from 8:30 a.m. to 5:00 p.m. To schedule an appointment, call 919-896-7066 or request an appointment online.